Welcome to the
Richardson Soccer Association
Supporting Youth Soccer in North Texas for over 40 Years
Registration for the Fall 2013 season is now open!

Early registration discounts good through July 31, 2013.

Check the REGISTRATION page for additional details!
Please note the office will be closed during the summer so registrations will only be accepted on-line.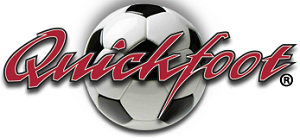 4th Annual Quickfoot Tournament
Thank you to all of the participating teams that made this tournament such a huge success!
Quickfoot has posted pictures on their Facebook Page.

RSA teams that have pictures they'd like to share, please let us know!
Next FC Dallas Home Game
Description:
&nbsp FC Dallas vs. San Jose Earthquakes
Date:
&nbsp Saturday, May 25, 2013
Time:
&nbsp 7:30pm
Location:
&nbsp FC Dallas Stadium
Click the image below for special offers to both of these games!